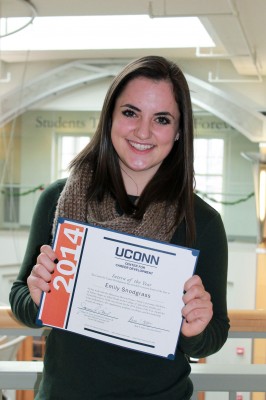 Getting an undergraduate degree is not just about meeting the university's graduation requirements. Seek out opportunities that enrich your undergraduate experience, complement your classroom learning, and prepare you for graduate school and/or career.
Preparing for Graduate and Professional Schools
*If you are looking for information on UConn's pre-majors (pre-teaching, pre-pharmacy, pre-kinesiology, pre-sport management), please see the Academic Center for Exploratory Students (ACES) which advises students who intend to apply to these programs.
Center for Career Development (CCD)
UConn Senior
UConn Senior promotes a successful transition for college students to the world beyond the University.
Other Professional Development Opportunities